Founded in 1998 by the National Association of Music Merchants (NAMM), the Museum of Making Music was developed to showcase and celebrate the music products industry. Soon thereafter, in March 2000, the Museum was opened to the public. For over ten years, the Museum has provided opportunities for cultural enrichment while preserving our musical heritage through special exhibitions, innovative concerts and educational programs aimed toward a wide range of audiences.
The Museum of Making Music is an inviting and engaging place for families and individuals alike. It's a destination. A place of inquiry. A place of discovery. A place where the creative relationship between people, musical instruments, and music is explored. And a place where your imagination takes flight.
See hundreds of instruments on display from the last 150 years, hear a vast sampling of musical styles from yesterday and today, experience an immersive panoramic multimedia display and multiple hands-on opportunities, and reflect on what it means to make music in your life and in the world today.
Special exhibitions are presented twice a year with concurrent music presentations and workshops highlighting renowned international and national musicians as well as local talent. The Museum believes in broad-based educational programming, and providing accessible instructional experience to students of all ages and backgrounds.
Current & Upcoming Exhibitions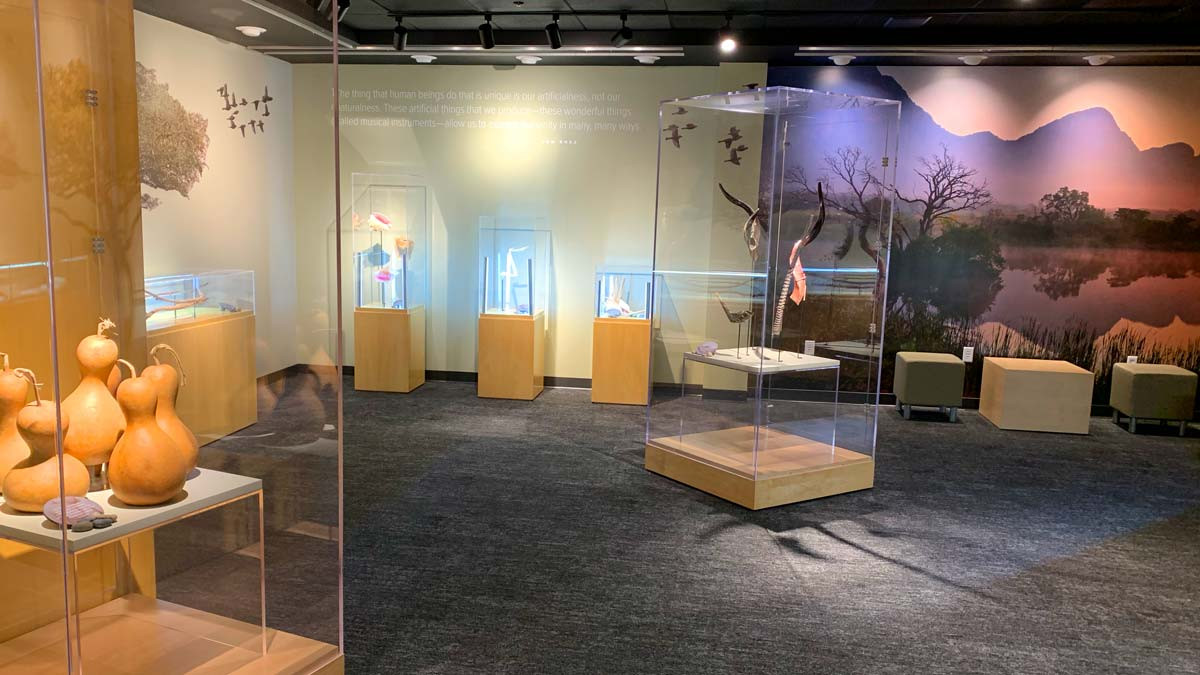 A Moment to Reflect
June 15, 2021 – December 31, 2021
The need to express ourselves through sound is primal. The drive to create tools that magnify this expression is fundamental.
The people and stories told in the Museum of Making Music are all part of an enduring and unflappable lineage. For many centuries, and in fact before the tracking of time, this long line of creators has filled our world with instruments… and with possibilities.
"A Moment to Reflect" invites you take time to consider the origin of the music products industry and how it is deeply rooted in the natural world. Ponder the roads of relentless creativity that have colored your world with sound.
Upcoming Events
Oct 15 | 7:00 pm - 9:00 pm
Hosted by: Museum of Making Music
Dec 8 | 7:45 pm - 10:00 pm
Hosted by: Museum of Making Music
Visit Museum of Making Music
Address:
5790 Armada Drive
Carlsbad, CA 92008
Hours:
Tuesday - Sunday: 10AM - 5PM
Closed Mondays
Closed on New Years Day, Independence Day, Thanksgiving Day, and Christmas Day
5790 Armada Drive, Carlsbad, CA