Explore a unique San Diego County experience with these membership opportunities
Here's a quick guide to all the best Museum memberships in San Diego County. Get free admission, digital guest passes, discounts on ticketed events and purchases from museum gift stores. Some museums offer Member Only programs, advanced class and summer camp registrations and more. Explore the all great benefits available by clicking on one of the FUN museums listed below.
Plus giving a gift membership is a great way to support Museums while also sharing your love of art, history, nature and FUN with someone who matters to you.
Gifts that Keep on Giving
A membership to any of these organizations is a bottomless gift of fun, culture and adventure, along with guest passes, discounts and other perks.
Balboa Park Museum Memberships
Balboa Park is known as the cultural heart of San Diego for a reason. Share the experience and FUN of art, history and science with a gift Membership at one or more of the seventeen Cultural Institutions located throughout the Park.
Downtown San Diego Museum Memberships
Some of San Diego's best museums are located in the downtown area! Take a look at this list of downtown (or near downtown) museums, and get your culture on with a Museum Membership!
Coastal North County Museum Memberships
North County San Diego is brimming with culture and is home to some fascinating and fun museums that offer great membership programs.
North County (Inland) Museum Memberships
North Inland San Diego delivers a cultural experience featuring a variety of great destinations.
East County Museum Memberships
East San Diego County boast plenty thought-provoking cultural experiences. and gift memberships let you explore the FUN all year long.
Arts District Liberty Station / Pt. Loma Museum Memberships
This is the place where artists can showcase their craft in art, performance, design, fashion, culinary deliciousness, and more.

Focuses on contemporary quilts, textiles and fiber as fine art.
The Museum focuses on the history of the Marine Corps in the 20th and 21st centuries.
A visit to San Diego's "only" National Park offers tremendous views of the San Diego region and excellent opportunities to explore the natural, historical and cultural history of the area.
La Jolla Museum Memberships
La Jolla is home to incredible museums, outdoor sculptures and murals, and more. Memberships give you exclusive access and year-round free admission.
View a stunning variety of colorful marine life featured in more than 60 habitats.
Includes exhibitions, presentations, symposia, discussions, interviews, architecture tours, youth education and more exploring the history of La Jolla.

Explore contemporary art through our galleries, programs.
South Bay Museum Memberships
Experience dramatic sculptures, beautiful art, science, nature and more that capture the passion of the local artistic residents and the spirit of neighborhoods like Chula Vista, Coronado, Imperial Beach, National City, San Ysidro, and Port of San Diego Bayfront. San Diego's South Bay has some notable compelling art worth seeing.

Dedicated to preserving, for public education and enjoyment, the culture, history, arts, crafts, and aesthetic facets of the region.
An intimate zoo and aquarium featuring the unique animals native to the Southern California coastline.
Coronado Museum Memberships
Who doesn't love a drive over the iconic Coronado Bridge, with some of the best views in San Diego? Coronado Historical Association Members enjoy going on our docent-guided tours, attending exhibit openings, lectures and special events such as our annual Historic Home Tour. We have fun! Participating as a member is a great way to make new friends and meet neighbors. Our members are involved and contribute to the community. Best of all, you will be supporting one of the things we all love most about Coronado – our history.
Other Museum Memberships
Looking for a fun new museums to experience? Check out these neighborhood gems.

Experience over 109 years of auto manufacturing and 36 other rare collections.
San Diego Police Museum
Presents the history of San Diego's police department with wonderful collection of artifacts dating from the late 1800's to the present.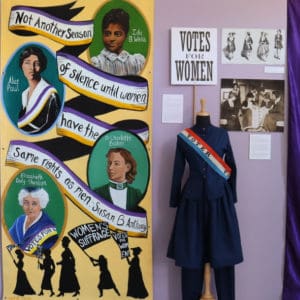 Educates and inspires present and future generations about the experiences and contributions of diverse women by collecting, preserving, and interpreting their stories.

Join over 18,000 subscribers who receive Vanguard's award-winning weekly Arts & Culture newsletter.

California State Parks – San Diego Coast District Park Passes
San Diego Coast District manages 13 parks from Carlsbad State Beach to the extreme southwest corner of the continental United States at Border Field State Park. Some of the most visited parks in the system are included in these urban areas. Old Town San Diego State Historic Park, the home of the original Mexican pueblo of San Diego, and Torrey Pines State Natural Reserve, the home of the endangered Torrey Pine, both enjoy hundreds of thousands of visitors each year. Are you a frequent visitor to a favorite state park or love to sample the beauty of the state from north to south? A California State Parks Pass may be for you.